When it comes to acoustic insulation, a custom-made and installed sound shield is the most effective option. Reduce unwanted engine room noise using an accurately designed soft sound shield. We manufacture acoustic custom sound shields or box covers for any size generator, engine or pump.
A soft cover is more economical than a fixed hard cover, and allows fitting and subsequent maintenance access without having to disconnect and move existing equipment. The ease of fitting also allows for easy service access, and panels are designed to be removable when needed. The sound shield cover is constructed with flame-resistant fiberglass bonded to vinyl for maximum sound absorption.
The cover is easily fitted over a lightweight frame, designed to your specification.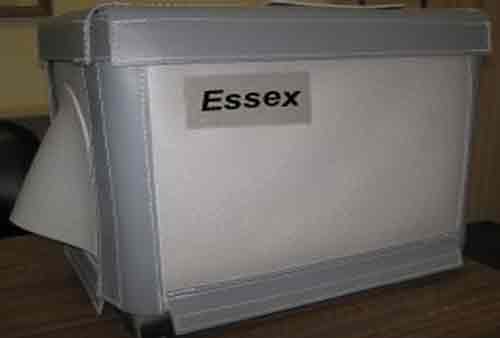 Ordering a Custom Sound Shield
Contact us with the details of your motor, generator or pump to be noise-suppressed.
We will work with you to customize a frame design, if needed, and provide a cost-effective quote.