Nothing spoils the look and feel of a premium yacht like mold. Whether it is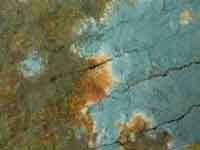 the damp moldy odor, the health hazards or the degradation of your yacht's finish – any mold needs removing fast.
Redundant and damaged insulation can lead to mold issues at a expedited rate due to the warm and often humid cruising climate that most yachts enjoy. Any area of cracked insulation or a panel which has allowed water to enter can be a growth area for many types of mold, often in places which are not immediately visible to the eye. We have been performing mold remediation on yachts and a wide variety of other vessels for many years, and can tackle just about any situation. Call us today for a no obligation mold assessment.
We also provide air handler and air handler duct work service using FDA approved  environmentally friendly boat mold removal and prevention solutions.